Today I have a very easy tutorial for you using Nuvo Glitter Markers. This is an easy resist technique with an shimmering end result.

It just so happens that I JUST received my shipment of the brand new Nuvo Glitter Markers. With this addition of 6 gorgeous markers, it brings the total number available to 15; a great number of markers for coloring a ton of images.

I have a quick chart below of all of the colors. I also put the 6 new markers into a bundle at 10% off, so if you already have the other three sets of markers, this is a good way to add the other 6. I love these new colors!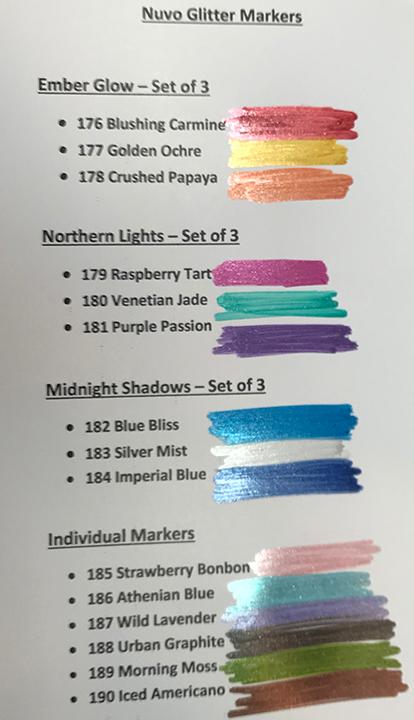 Nuvo Glitter Markers Color Chart



Glitter Stripes with Glitter Markers




Here is the artwork from the video:
I hope you are a little inkspired by today's issue. See you next week!
Sincerely,

Pat Huntoon
Technique Junkies LLC