Sometimes I make a stamp or a stamp set and while I am making it I already have an idea of what I want to do with it. The Modern Circles Set is one of those times, and this technique is exactly what I was thinking when I made it.
The video below shows you how to make a contrasting, shimmering background, and I have set up some little kits in case you would like to make it for yourself. I did NOT include inks with the kit since I used Distress Oxide inks and I believe they are pretty common.
In addition to the kits, you can also take advantage of a discount on the Shimmering Bliss Sprays: Buy 5 sprays and get the 6th FREE. No discount code is necessary - the discount will applied automatically at checkout.
Here is the artwork for the video, the little kits, and the video (more artwork after the video, too):

Here are the kits: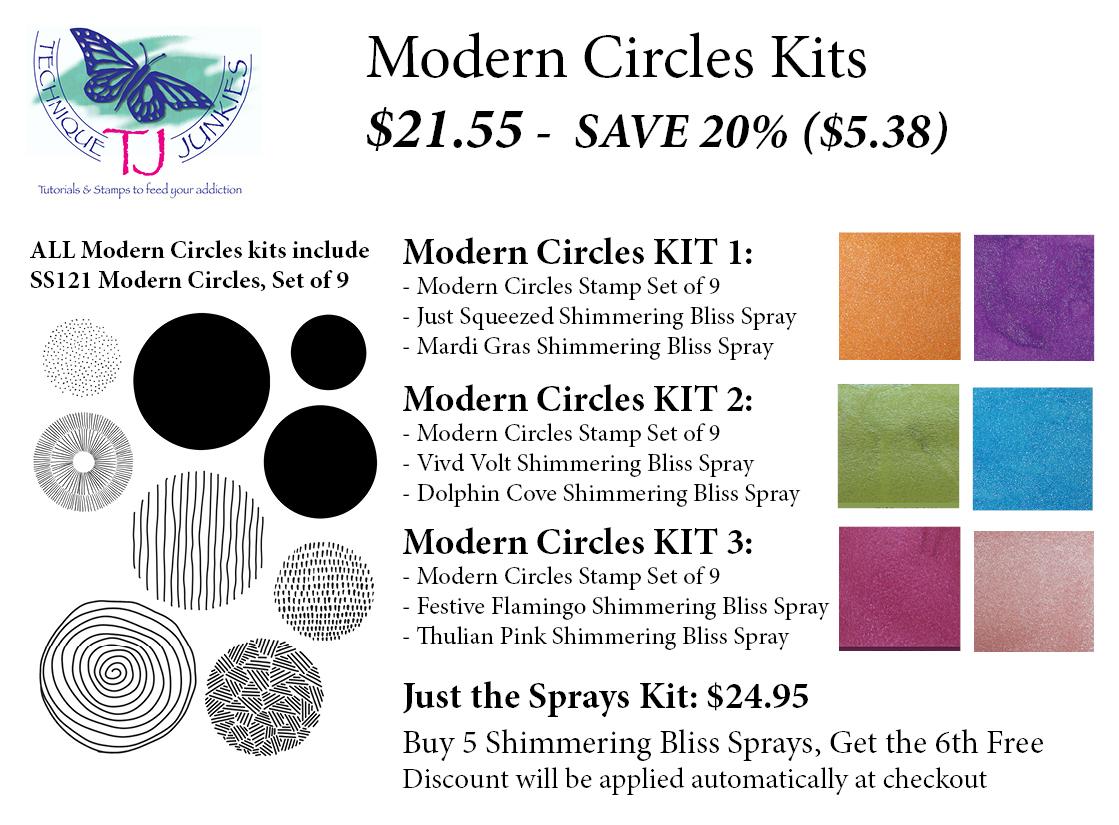 And finally, the video:
And more artwork!
I hope you are a little inkspired by today's issue. See you next week!

Sincerely,

Pat Huntoon
Technique Junkies LLC